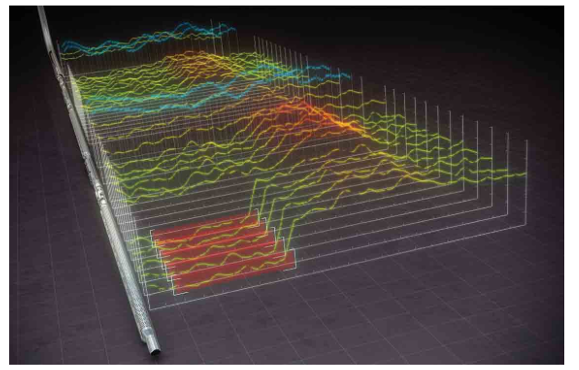 WELL DAMAGE REMEDIATION & STIMULATION TEC.
Discipline: Reservoir, Completion, Production
Level: Basic/Intermediate
Duration: 4 days
Instructor: Jairo Balcacer
Purpose
This course will cover the formation damage mechanism throughout the different stages of the wells, since it is drilled until it is not considered economic to be producer. Detailed review of Darcy and Non-Darcy skin effects are considered as a tool used to evaluate the optimum decisions to implement damage remediation and/or well stimulation actions, which will lead to optimum well performance and so, optimum cost benefits. Class problems will be worked using MS Excel spreadsheets to analyse well performance due to different skin situations resulting from non-optimum damage remediation or stimulation operations.
Designed
This course is focused to instruct reservoir/completion/production and well intervention engineers on analytical procedures to evaluate both damage remediation and well stimulation operations, based on properly identified skin factors associated to different completions as well as reservoir and fluid conditions that may lead to poor well performance.
You will learn
Defining the formation damage induced from drilling through well intervention operations and how to evaluate the effect of defined skin numbers associated to different well conditions
Guidelines to avoid formation damage
Methods of ranking well inflow performance based on formation damage or stimulation (skin) numbers
Economic evaluation of stimulation operations
Sandstone and Carbonate damage remediation and stimulation
Economic evaluation to rank well candidates to be remediated or stimulated
Content
Before stimulation (damage remediation?) knowing the problem: Formation Damage
Sources of formation Damage
Drilling operations, cementing, perforating, fines movement
Completion & WO fluids
Scale, bacteria, pressure reduction, stimulation
Water injection
Formation damage during well intervention operations
Well intervention fluid quality: guidelines to avoid formation damage
Well intervention techniques to minimize formation damage
Recognition of the pressure of formation damage
Example calculation using skin definition
Well inflow and Stimulation
Methods of determining well inflow performance
Darcy ́s equation
Forchheimer's equation
Modifications to account for skin effects
Methods of rating well inflow performance
Methods of acquiring input data
Primary components of the total skin factor
Reservoir skin effects
Flow convergence skin effects
Well entry skin effects
Intra-well flow effects
Multiphase flow effect
Estimating Skin Effects for Specific Flow Situations.
Simulation Techniques to Determine Skin Factors
Well stimulation economics
Selecting the candidate
Selection of type of treatment
Perforating for stimulation
Matrix Stimulation
Potential formation damage
Fluid selection
Typical acid formulations

Hydrochloric acid
Organic acids
Mud acid
Selection of acid composition
Selection of treatment volume
Selection of injection rate
Selection of additives
Selection of treatment type
Selection of diversion technology

Matrix stimulation field campaign
Carbonate Rocks
Acid composition selection
Treatment types
Matrix treatment
Acid wash or Acid Scale
Special Treatments
Gravel packed wells
Horizontal wells
Naturally fracture formations
Alternative Acid Formulations
Hydraulic Fracturing
Hydraulic fracturing treatment selection guidelines
Well inflow performance of fractured stimulation wells
A propped hydraulic fracturing treatment
Example problem: Optimizing fracturing treatment
Cost and Benefit Analysis
Practical Operations and Post Audits Recommendations
 Software applications:
MS Excel spreadsheets
Prosper
Text and Consulting books:
"Reservoir Stimulation", M. Economides and K. G. Nolte, Third Edition, WILEY
"Production Operations, Vol 2"; T. O. Allens and A. P. Roberts, OGCI Publications
"Production Enhancement with Acid Stimulation" Leonard Kalfayan, 2nd Edition, 2008, PennWell
Discipline: Reservoir, Completion, Production
Level: Basic/Intermediate
Duration: 4 days
Instructor: Jairo Balcacer
Sign up