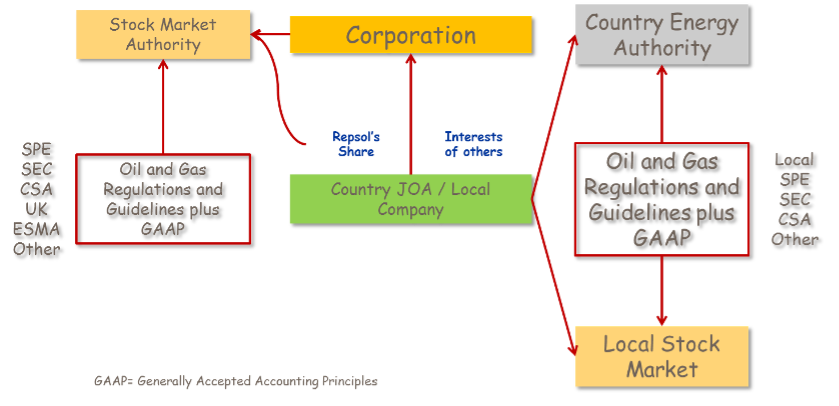 RESERVES AND RESOURCES ESTIMATION
Discipline: Global
Level: Basic
Duration: 1 day
Instructor(s): Jesús Sotomayor, Horacio Stigliano
Purpose
In the Exploration and Production (E&P) of the Oil and Gas (O&G) companies the estimation of reserves and resources are the key on their financial status impacting the shareholders participation and their future cash flow performance and burrowing capacity for future activities.
The content of this course starts with an introduction to explain the importance on the control of reserves, the critical role of the corporate governance, the regulatory framework, the definition of oil and gas reserves and the importance to have a technical standard in the industry. The course will be followed to set the overview on the technical standards and how they are related to projects, commerciality and uncertainty. This will be followed by the definitions on resources for exploration prospects and appraisal activities, as well as reserves in development activities. The course will end on describing the reporting system, utilities and description of the consolidated reports.
Designed
Beginners' geoscientists, geophysics, geology, petrophysics, engineers, reservoir, production.
You will learn
How to:
Define the Resources and Reserves
The difference between different Reserves Categories
The difference between different Resources Categories
Definition of Production Status
Levels of Certainty for Reported Reserves
Requirements for the Classification of Reserves
Procedures for the Estimation of Reserves
Report Resources and Reserves
Content
Overview
Introduction
Definition of Resources
Definition of Reserves
Reserves Categories
Guidelines for Application of Oil and Gas Reserves Definitions
Uncertainty in Reserves Estimates
Deterministic and Probabilistic Methods
Definitions of Resources
Aggregation of Reserves Estimates
General Requirements for Classification of Reserves
Drilling Requirements
Testing Requirements
Economic Requirements
Procedures for Estimation and Classification of Reserves
Volumetric Methods
Material Balance Methods
Production Decline Methods
Reserves Related to Future Drilling and Planned Enhanced Recovery Projects
Verification of Reserves Estimates
Determination of In-Place Resources
Introduction
Resource Estimates
Volumetric Estimates
Material Balance Estimates
Procedures for Estimating In-Place Resources
Sources and Reliability of Data
Interrelationship of Parameters
Uses of Resource Estimates
Estimation of Volumes and Hydrocarbon In Place
Reservoir Area and Volume
Thickness
Permeability
Porosity
Hydrocarbon Saturation
Testing and Sampling
Reservoir Temperature
Reservoir Pressure
Gar Formation Volume Factor
Oil Formation Volume Factor
Quality and Reliability of Data and Results
Uncertainty Assessment through Application of Geostatistics
Reporting
Regulations, Standards and Definitions
Reserves and Resources recognitions
Agreements and Contracts
Software applications:
Text and consulting books:
SEC March 31, 2001 – Division of Corporation Finance: Frequently Requested Accounting and Financial Reporting Interpretations and GuidanceSEC,
SEC Final Rule – Release 33-8995 – Modernization of Oil and Gas Reporting
SEC June 30, 2000 – Accounting and Disclosure Issues
SEC October 26, 2009 – Compliance and Disclosure Interpretations: Oil and Gas Rules
PRMS November 26, 2011
SPE February 19, 2007 – Reserves Estimating and Auditing Standards
SPE December 2010 – Monograph 3 – Guideline for the Practical Evaluation of Undeveloped Reserves in Resource Plays
WPC
AAPG
SPEE
ESMA
Discipline: Global
Level: Basic
Duration: 1 day
Instructor(s): Jesús Sotomayor, Horacio Stigliano
Sign up