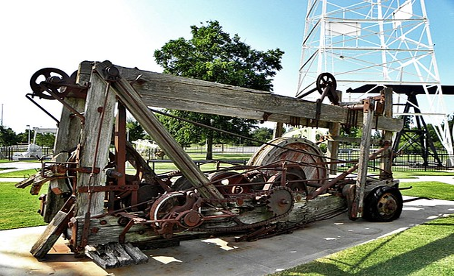 ROD PUMPING DESIGN, ANALYSIS, OPERATIONS
Discipline: Production Engineering
Level: Basic/Intermediate
Duration: 40 hours
Instructor: Hector Partidas
Purpose
To update and capacitate the personnel in the operating oil field companies in charge of the field data analysis in order to optimise the whole installation in the surface as well as the sub-surface by using the latest technologies in the field.
Designed
Specially designed for both Engineers and Technicians in charge of the field operations optimisation and upgrading.
You will learn
Knowledge of the components of the whole system
The key parameters to look at to achieve the best production rate while maintaining the integrity of the reservoir.
How to design the sub-surface equipment including gas segregators if needed
The different types of sub-surface pumps to be used according to the well conditions
The different types of surface pumping units to be used based on the well loads
How to calculate the balancing loads to preserve the integrity of the gear box
How to interpret the dynagrams and calculate the pump loads
A methodology to eliminate Floating Sucker Rod String if present, especially in heavy oil or those wells where some paraffin is present.
Content
Sub-surface Equipment
Pumps

API Pumps
Special Non-API Pumps
Gas and Sand Handling Pumps

Sucker Rods

API Sucker Rods
Non-API Sucker Rods
Continuous Sucker Rods
Glass Sucker Rod

Gas Segregators, design and usage

Poor Boy type
Packer type

Surface Equipment

Unit Pumps

Conventional Class I
Advanced Geometry Class III
Long Stroke
Hydro-pneumatic units

Motors

Electrical
Internal Combustion

Miscellaneous

Polished Rod
Stuffing Box

Data acquisition

The Dynamometer System

Digital System
Remote System
Binary File .dyn
Data acquisition at the Polished Rod

Load
Valves Condition

Echometer Acoustic System

The gun
Methodology for sonic level determination
Gas Specific Gravity
Fluid fraction in the annulus
Effective and apparent submergence
Intake and Bottom Hole pressure determination

Analysis of the System

Sub-surface

Pump
Sucker Rods
The Goodman Diagram
Rod Failures root causes
Intake Free Gas remedies

Surface

The Pumping Unit
The Motor
Torque Analysis

Echometer TWM and TAM software, Gas Separator Simulator
Dynagram Interpretation
Surface and Bottom Hole Dynagrams
The Mirror technique
Text and Consulting books:
Hector Partidas, Rod Pumping for Engineers and Operators Manual, 2003
Gábor Tackács, "Modern Sucker Rod Pumping", Chapter 2
McCoy, Podio, Rowland y Garrett; "Acoustic Foam Depresión Tests", 1997
Schmidt and D.R. Doty; "System Analysis for Sucker Rod Pumping", SPE 15426, 1985
F. Harun, M.G. Prado, J.C. Serrano and D.R. Doty; "A Simple Model to Predict Natural Gas Separation Efficiency in Pumped Well", SPE 81826, 2002.
Takács, Gábor; Modern Sucker Rod Pumping, Seccion 3
Schmidt and D.R. Doty; "System Analysis for Sucker Rod Pumping", SPE 15426, 1985
H. Campbell and R.M. Brimhall; "An Engineering Approach to Gas Anchor Design", SPE 18826, 1989.
Partidas, "Gas Segregator AGAPITO", Pat. Pendent, 2002.
Use of QRod, TWM, TAM design and analysis software by Echometer Co.
P. Byrd, "High Volume Pumping with Sucker Rods", Journal of Petroleum Technology,  1968.
Lufkin Industries Inc, "Oilfield Products Group General Catalog", Pag. 62, 2000
H. Juch & R. J. Watson, "New Concepts in Sucker Rod Design", SPE 2172, 1969
R. Doty and Z. Schmidt, " An Improved Model for Sucker-Rod Pumping SPE 10249, 1983
B. Csaszar, et al, " Sucker-Rod Pump Diagnosis with Fluid Inertia Considerations", Paper SPE 21663, 1991
Clayton Hendricks and Russell Stevens, "Sucker Rod Failure Analysis: A  Special Report From Norris", 2000
F. Lea, P. D. Patillo and W. R. Studenmund; "Interpretation of Calculated Forces on Sucker Rods", SPE 25416, 1993
Discipline: Production Engineering
Level: Basic/Intermediate
Duration: 40 hours
Instructor: Hector Partidas
Sign up