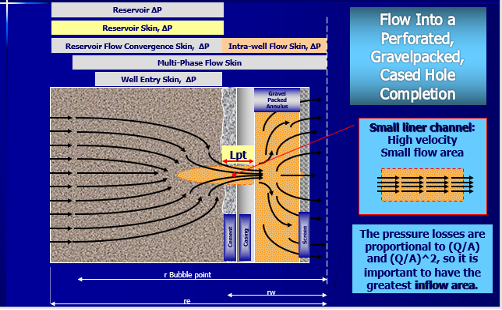 WELL COMPLETION DESIGN AND BEST PRACTICES
Discipline: Reservoir, Completion, Production engineering
Level: Basic/Intermediate
Duration: 5 days
Instructor: Jairo Balcacer
Purpose
This course provides the concepts and procedures leading to an optimized completion design, considering the functional specifications, key components and constraints underlying different well completion concepts.
The design process will be driven by the company policies, industry standards and regulatory requirements along the different stages of the process. The understanding of the development of the Statement of Requirements (SoR) and Basis of Well Design or Completions Design (BoWD/BoCD) and the communication to the involved parties in the RACI Matrix for Well Completions will be covered, as well as the servicing requirements over the life of the well, along with the constraints that the completion design places on the drilling program.
The stages followed in the generation of completion costs estimates and the required accuracy of cost estimates at each stage will be reviewed, as well as the modifying well objectives and procedures based on previous results (optimization process)
Designed
This course is intended to provide the attendants (drilling, reservoir, completion, production engineers), with the proficiency needed for designing an optimum completion program that focus on attaining the highest well performance, and thus, the highest NPV to the company.
You will learn
The general criteria for a completion design
The basic downhole configurations
Specialized completion designs
Analyzing well inflow performance leading to optium completion/production performance
Completion planning stages: from FEED through completion optimization with performance revision
Content
General Criteria for Completion Design
Completion team roles and responsibilities
Design process, standards and regulations
HSSE and Risk Management
Statement of Requirements and Basis of Design
Life of well functional and servicing requirements
Drilling considerations
Completion operations planning
Cost estimate, AFE and other approvals
Basic Downhole Configurations
Open-hole completions
Uncemented liner completions and open-hole gravel packs
Perforated completions
Multi-stage fracture-stimulated horizontal wells
Single and multi-zone selective completions
Observation well completions
Specialized Completion Designs
High-pressure, High-temperature (HPHT) completions
Completion for complex well trajectories
Offshore completions
Completions for cold heavy oil production (CHOP)
Completions for thermal recovery processes
Completions for unconventional gas wells
Completion Productivity and Injectivity
The well completion and the major role in the production system
Well inflow performance relationship (IPR)
Vertical lift performance
Integrated system analysis
Production constraints and optimization
Completion Planning
Completion planning and project management
Contracts, procurement and logistics
Incorporating well evaluation results
Programming and supervising
Workover planning and operations
Assignment
Software applications:
MS Excel spreadsheets
Prosper
Text and Consulting books:
"Petroleum Engineering Handbook", Larry W. Lake, Volume IV, Production Operations Engineering, Society of Petroleum Engineers
"Well Completion Design" J. Bellarby, DEvelopment in Petroleum Science
Discipline: Reservoir, Completion, Production engineering
Level: Basic/Intermediate
Duration: 5 days
Instructor: Jairo Balcacer
Sign up